Modern wax polishes simply do not last!
Every time you wash your car with strong detergent cleaners, you're also washing away a layer of protection.
GardX CX2 is not a polish, or a wax, it's an innovative product that forms an exceptionally durable protective barrier over your vehicle's paintwork.
If you look at the paintwork of a new or used vehicle under a microscope you will see lots of imperfections, known as castellations.
As your vehicle's paint ages, these castellations attract all manner of environmental pollutants that degrade the paint, causing oxidation and fading.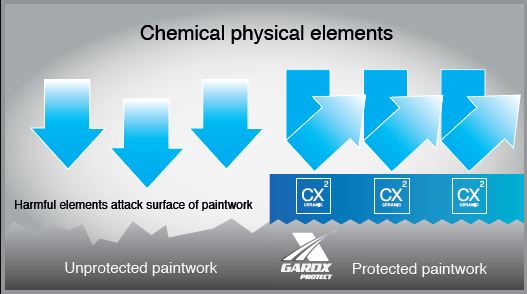 Unlike traditional protective paint systems, GardX CX2 Ceramic contains advanced Polysilazanes.
Upon application these molecules form an incredibly strong bond with your vehicle's paintwork and cross link with each other to form a continuous highly resistant ceramic coating, filling in the castellations and creating an ultra-durable glossy protective finish.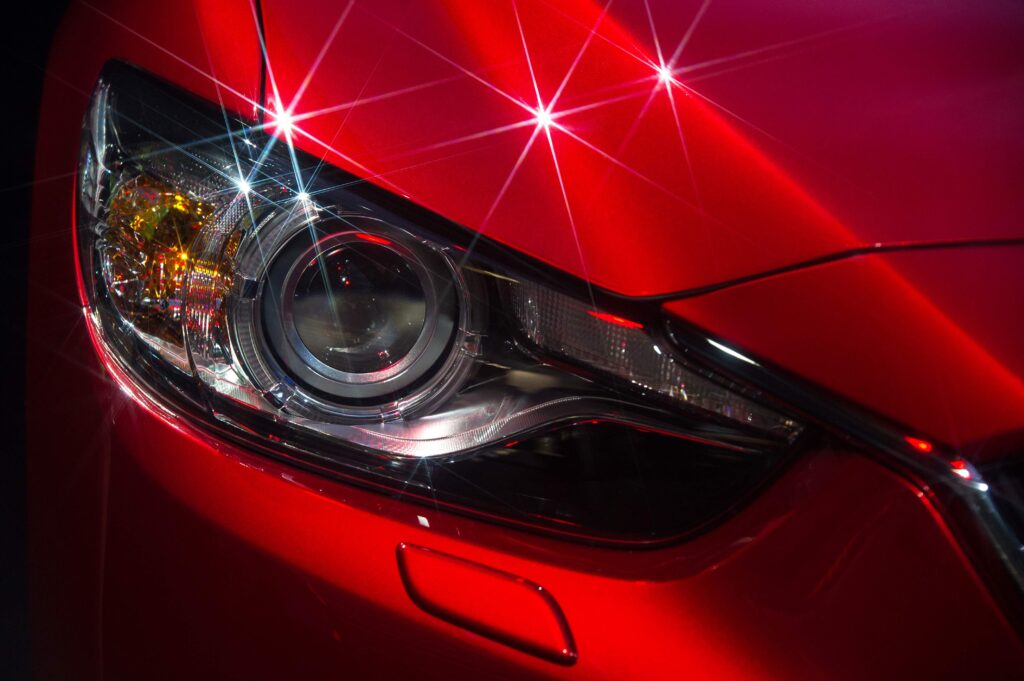 The CX2 coating is exceptionally hydrophobic and provides exceptional weather resistance.
It helps to repel water, snow, ice, grime, exhaust fumes and harsh atmospheric pollutants thereby maintaining the finish and cleanliness of your vehicle and making it easier to wash.
When compared with traditional wax based products, GardX CX2 offers enhanced resistance to heat, wear, oils and fuels, plus protection from valeting and cleaning preparations.
GardX CX2 Ceramic coating offers exterior protection that is:
Highly resilient hi-tech CERAMIC Coating – bonds to paintwork
Forms an ultra-durable glossy protective barrier
Highly hydrophobic – providing exceptional weather resistance
Improves resistance to abrasion and wear
Protects paintwork against harsh cleaning chemicals, oils and fuels
Shields paintwork from extreme temperatures
Makes washing your vehicle easier