Fully carbon shell – Low weight, optimum rigidity and ideal shock absorption ensure maximized safety.
Optimized aerodynamics – Aerodynamics and aeroacoustics at the highest level. Making the System 7 Carbon one of the quietest folding helmets on the market.
Extended field of view – The larger angle of detection to the side, compared to its predecessor, ensures improved visibility and increased safety on the motorcycle. Even when looking over your shoulder.
Removable chin section – The System 7 Carbon can be transformed into a fully-fledged jet helmet without any tools. To do so, simply unlock two buttons.
Integrated sun visor – An easy to operate slider makes sunglasses superfluous. For sun protection precisely when you need it.
Low helmet weight – Weighing a mere 1,580 grams – with the small helmet shell – the System 7 Carbon is very light for a folding helmet: for less fatigue and more comfort, even when worn for longer periods.
Up for grabs with the purchase of any new bike from BMW Motorrad Kenya, the System 7 Carbon helmet is uncompromisingly ready for anything that comes. The full-carbon helmet shell is especially light and rigid and exhibits extremely high shock absorption – it leaves nothing to be desired.
The infinitely adjustable sun visor allows you to completely relax even during changing light conditions. Excellent ventilation and the double-glazed visor fitted as standard also help to ensure a clear view. Furthermore, the overall look of the helmet is very compact thanks to the four-hinge mechanism.  With a few shorthand movements, you can make the integral helmet into a jet helmet.
The System 7 Carbon can transform without any tools swiftly and conveniently in any way you like from a full-face helmet to a jet helmet. You need only unlock two buttons on the chin section and there you have it – two helmets in one, simply unique. The sun visor then serves as a visor in the jet version. With the System 7 Carbon you get two adapted helmets according to ECE 22-05 in one. You can use the optionally available, integrated communications system in both variants.
Only one material was considered right from the outset: carbon. Carbon fiber technology has a long tradition at BMW. Thanks to this experience and expertise, the weight of the helmet shell compared to other carbon helmet shells was reduced by 25%. To get this done, a high-performance carbon fiber combined with an innovative, complex processing process were merged. The result? An especially light fully carbon helmet shell in two sizes, which impresses with optimized rigidity and safety performance in every impact zone.
BMW experts from various departments all joined forces on the development of the System 7 Carbon. This enabled the incorporation of results from elaborate testing in the ultra-modern wind tunnels in Munich and Milan directly into the development and design process.
The intensive analyses and optimizations to the spoiler geometry achieved through them are not only visually impressive, but also functional. The System 7 Carbon has tremendous aerodynamics. There is very low torque even when looking sideways – and impressive aeroacoustics. It is one of the quietest folding helmets on the market.
The optionally available BMW Motorrad communications system makes almost everything possible: connect via Bluetooth to your passenger, mobile phone, MP3 player, whilst at the same time with your BMW Motorrad Navigator. Up to three connections are possible, and so you can make phone calls and listen to music while at the same time not straying off course – keeping your eyes on the road.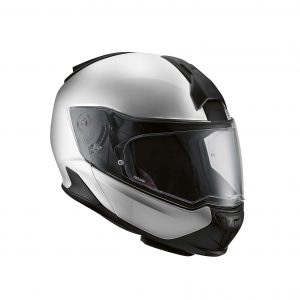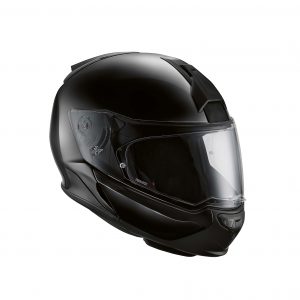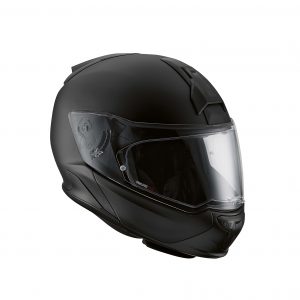 Additional Information;
Contact: 
Marketing Team
BMW Motorrad Kenya
Direct: +254 704 320 520
E-mail: EnquiriesKe@inchcape.co.ke